Fitness corner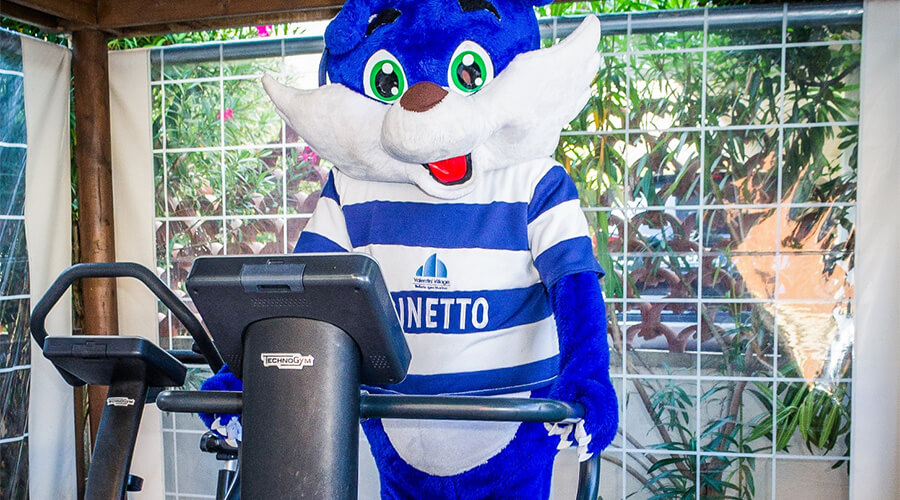 The fitness area has been designed especially for guests who want to devote some time to fitness while they are on holiday by the sea. A surface area of 60 m2 with a new Fitness Area. Highly advanced Technogym equipment and machinery to ensure the best results and maximum comfort for your indoor training sessions.

SLIMMING AREA
to lose weight. Improve your cardiovascular and respiratory systems, strengthen and tone the lower limbs; smooth suspensions ensure a natural running style.

CROSS FITNESS
A new formula which allows for "total body" training. The movements enable you not to overload the joints as they work together.

STATIONARY BIKE
Cycling with its simple pedalling motion strengthens the legs and glutes in an effective and comfortable way. The sitting position respects the anatomical curve of the back, and the elongated position that extends forward offers the right kind of support.

WAVE MACHINE
A unique kind of exercise on three levels that involves the glutes, the spinal column and the lower limbs together.

RECUMBENT BIKE
The reclining stationary bike designed by Technogym. The back can be adjusted and allows you to train without straining the back muscles. It is very suitable for cardiovascular exercise. Perfect toning without tiring your back.

STEP MACHINE
The step machine is an excellent cardiovascular workout that also tones the legs and glutes. It changes the shape of your body thanks to the reduction of body fat, and allows for constant monitoring of the cardiovascular system.