Delight in being able to choose to dine at a restaurant, even on an all-inclusive formula Discovering our culinary offer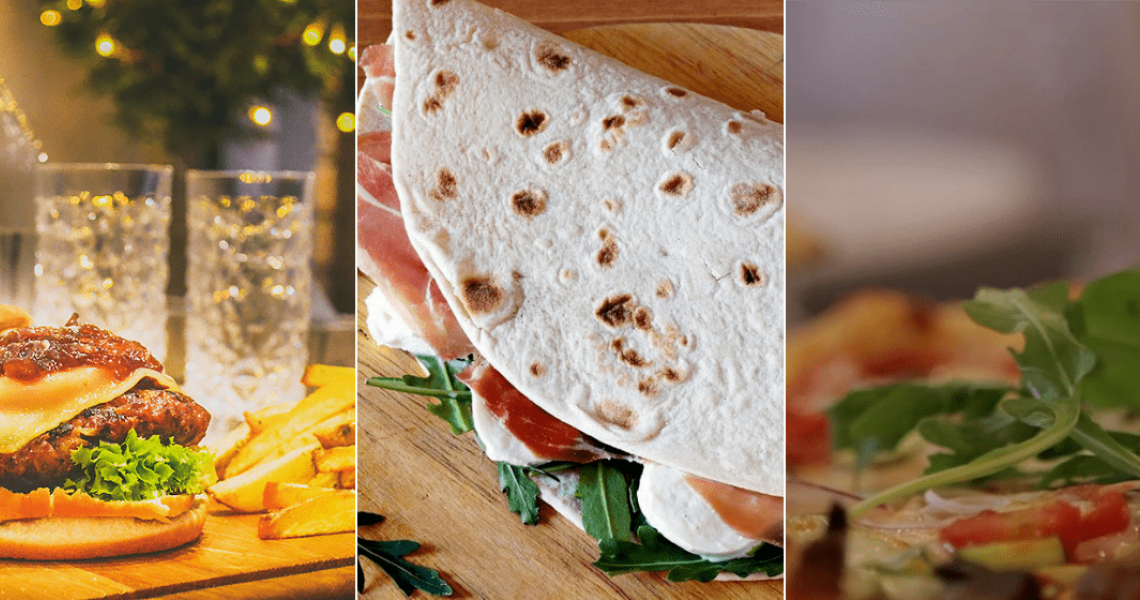 At Valentini Village hotels, all-inclusive packages are one of the solutions most popular with our guests.
Why?
Because an all-inclusive holiday on the
Riviera of Romagna is synonymous with a real holiday.
Guests can enjoy excellent services and all modern comforts, both at the hotel and on the beach.
When you arrive, leave your car in our car park and you won't need to touch it until you leave.
We'll deal with everything.
From the minute you arrive, you can move freely around the hotel, the pool, the beach, the restaurant
… it's all there for you to enjoy and you don't have to worry about a thing.
Right… "you don't have to worry about a thing".
This expression got us thinking.
It's true that at our hotels we want to ensure you have a carefree holiday, but we don't want to deprive you of
the freedom of choice.
There are things we love to think about, even on holiday.
What to eat, for example.
Great food is one of the main attractions of a holiday in Romagna and our family hotels in Bellaria Igea Marina are no exception.
Our hotel restaurants always offer lots to choose from. There's a choice of menu, to give you the chance to
try as many different dishes as possible
during your stay.
But that wasn't enough for us so, we decided to give our guests the opportunity to choose and delight in wondering, whilst lounging under the sun, "what shall I eat today?"
At Valentini Village we've opened a street food restaurant. It's called "Las Chi Goda" and serves pizzas, piadinas, hamburgers and hot dogs.
We want you to delight in choosing and enjoying great food on our all-inclusive formula too.
Want to try a traditional piadina filled with cured ham, soft local cheese and rocket before going home? Go to "Las Chi Goda"!
Fancy an informal pizza night? Go to Las Chi Goda"!
Are the kids crying out for a delicious burger? Go to "Las Chi Goda"!
But we couldn't stop there
… there was still something missing.
Street food is a great alternative for one evening, but then? You need something else, something different…
We're at the seaside so, a delicious fish grill is a must!
We're offering Hotel Gambrinus guests the chance to eat at a brasserie called "Chiar di Luna".
Wonderful grilled fish and meat,
with magnificent sea views under star-filled summer skies.
That's what we're like at Valentini Village. We love going beyond your expectations.
We like to go that little step further. We like to surprise and amaze.
But we have a small problem… we don't know when to stop!
If you choose to spend a holiday at one of our hotels, you'll also be offered a special discount when you dine at two other restaurants too.
They are located in the centre of Bellaria and are:
"Sushi Corner"
A unique, top-rate à la carte sushi restaurant that's perfect for those who want to experiment and try fusion cuisine.
"Ristorantino Il Libeccio"
For those looking for a romantic evening we're proud to say that Il Libeccio is unparalleled.
But you don't have to take our word for it; take a look at its location and menu at
>>> Il Libeccio
You know those
evenings when you're on holiday
that really enchant?
That
magical atmosphere
that stays with you forever?
Well, that's exactly what we want to offer you.
Those too are "included" in Valentini Village all-inclusive packages.
Our all-inclusive formula is never boring or repetitive, it's never "dull".
It's something else entirely.
Come and try it for yourselves!