Baby Club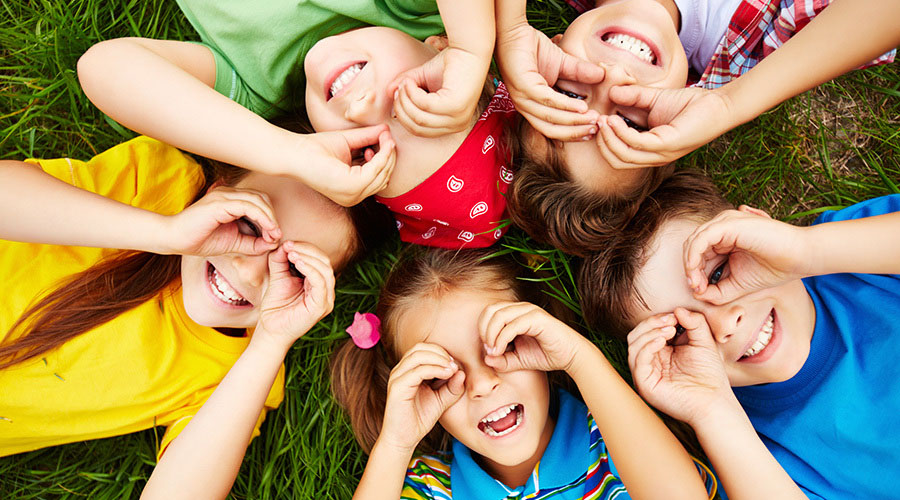 Are you afraid of going on holiday with your children
and going back home feeling even more exhausted than before you left?



Would you feel the same way if there were a kindergarten in the hotel a place where educators can take care of your children?



We know, it sounds like a dream...
and we've been the first on the Romagna Riviera,
to make it come true!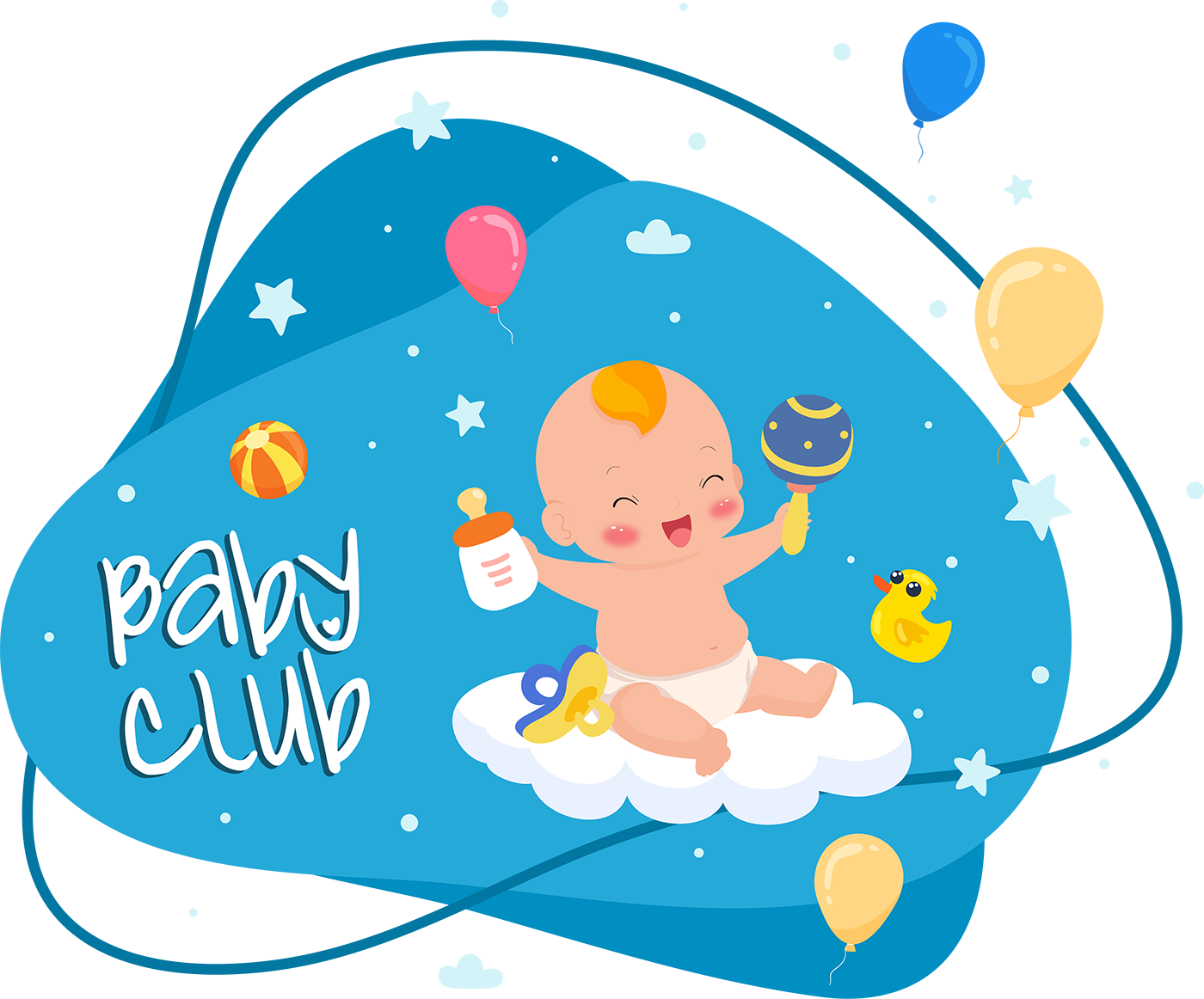 A holiday should be a holiday for everyone. Even for mums and dads.

Perhaps you're thinking: "that's easy to say, but with two kids it's impossible!"

But at a Valentini Village hotel it really is possible.

At this point you must be thinking: "but my youngest is only a year old… I can't send him to the mini-club!"

Yes, you can.
Or rather, you can take him to our baby club.

The baby club is the fantastic new feature of Valentini Village and we're excited to tell you about it.

That's partly because nobody else offers this kind of service on the Riviera of Romagna and partly because I'm a mother just like you and I wanted to offer my numerous "colleagues" what for years I wanted so much for myself: the possibility to enjoy a holiday even when my kids came along too!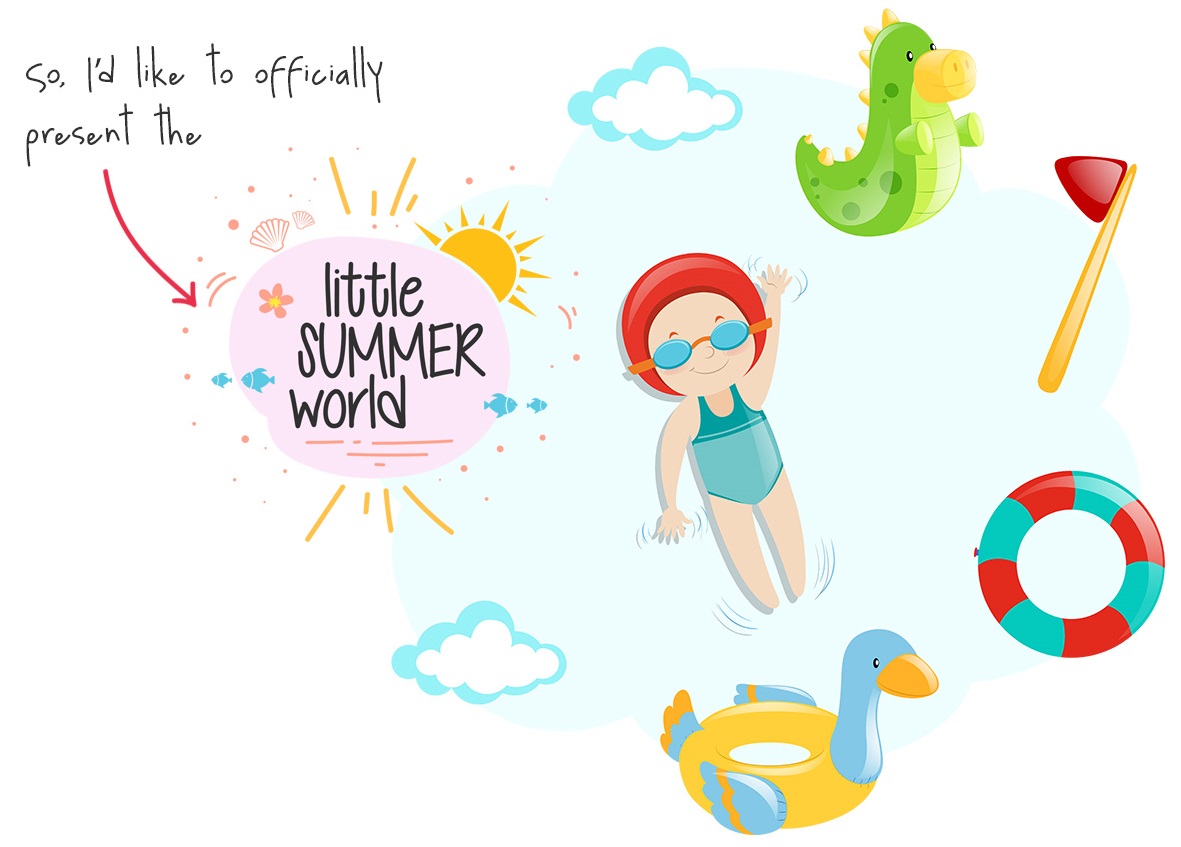 But let me take a step back.
I'll tell you about myself and how the idea for a baby club came about.

Dear mums,

My name is Lavinia and I'm a mum just like you.
I'm a mum who works, runs a home, looks after kids and deals with any unexpected event that might crop up.

Just like we all do.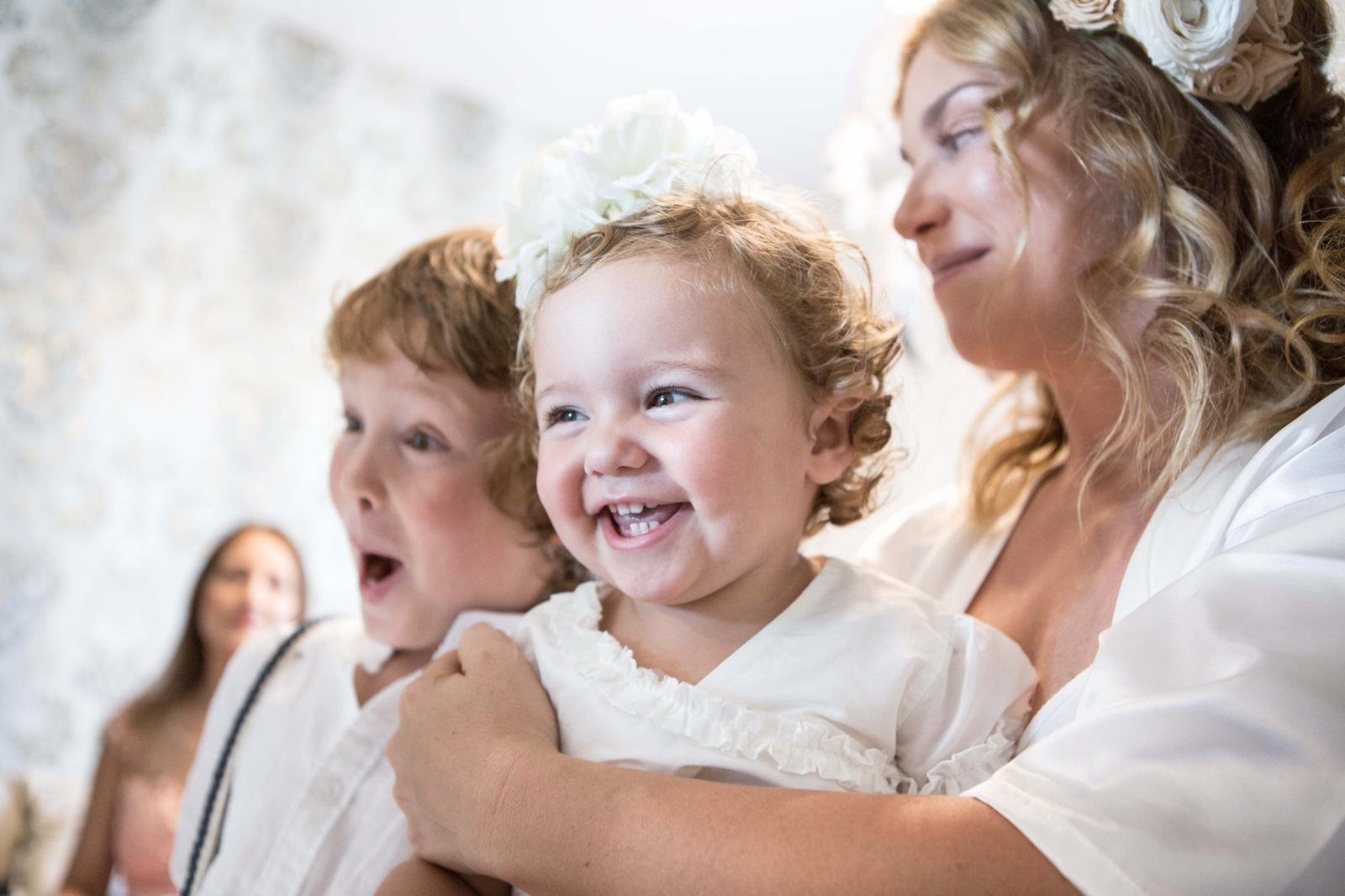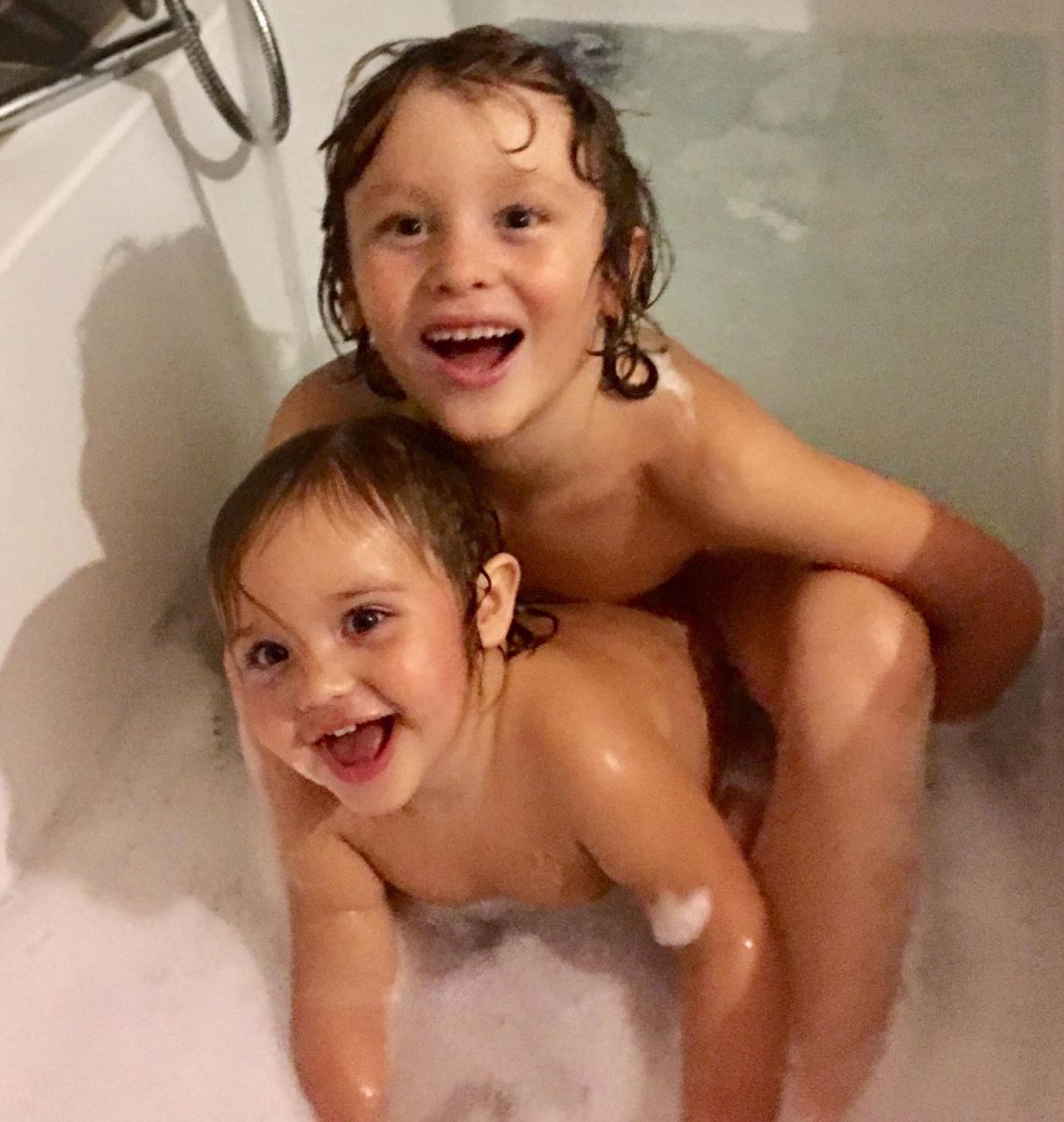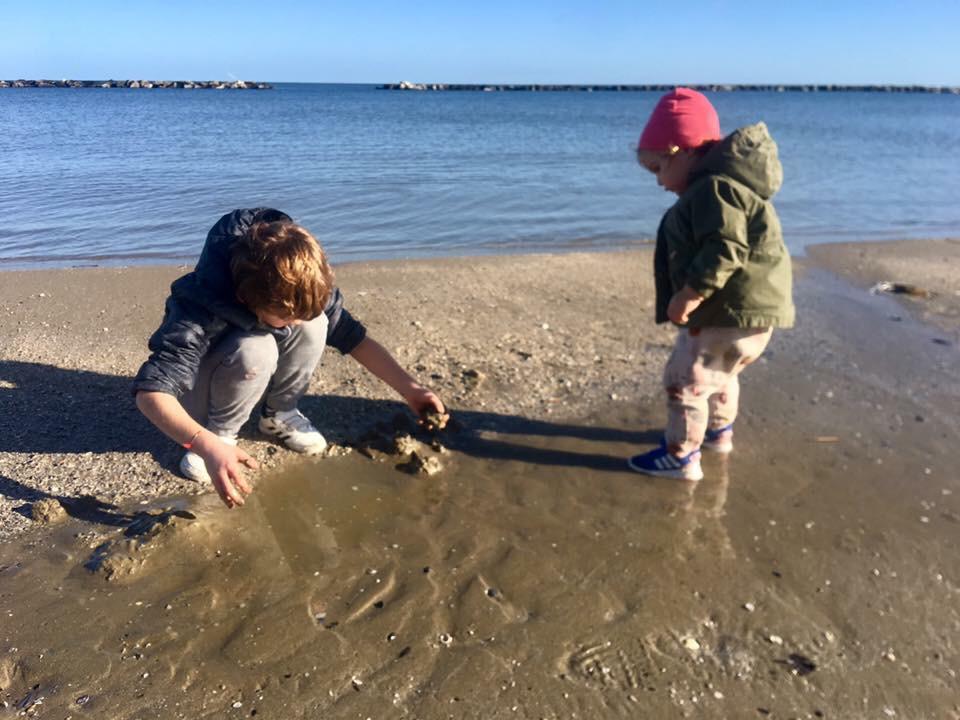 A mum who dreams of a holiday that's like an oasis in the middle of the desert.

And when I manage to sort out all my commitments and my budget allows, they are, obviously, the first thing I think about when I want to get away: my two little bunnies, each with their own needs and desires.

Let's be honest - a week with both of them clinging to my legs would be out of the question.

Frankly, I'd rather go to work!

And it's always really difficult to find the right solution for everyone, especially when we're talking about seaside holidays. As if the fact there's a beach involved just wasn't enough.

I don't know about you, but I used to get home with a burnt back from the endless games on the sand, my legs aching from all the running around and… not even a sniff of relaxing on the sun lounger or in the shade!

I love my kids, but I've also learnt that a happy woman makes a happy mum. If I take some time for myself - and it doesn't take much - then I have all the enthusiasm I need to build sandcastles.

My luck is that I do this job… I create your holidays. So, I thought that my experiences - both good and bad - could help me feel good with you, my "colleagues", and help you catch your breath after a year without a break.

So, I created somewhere I could try to please all of you.

The entertainment staff will look after youngster aged 4 - 12, arranging age-appropriate games for all groups (we organise targeted activities for the 4 - 7 and 8 - 12 age ranges).

But what makes me really proud is the baby area.
Here, little darlings up to 3 years of age, will be looked after, cuddled and stimulated.
OUR EDUCATORS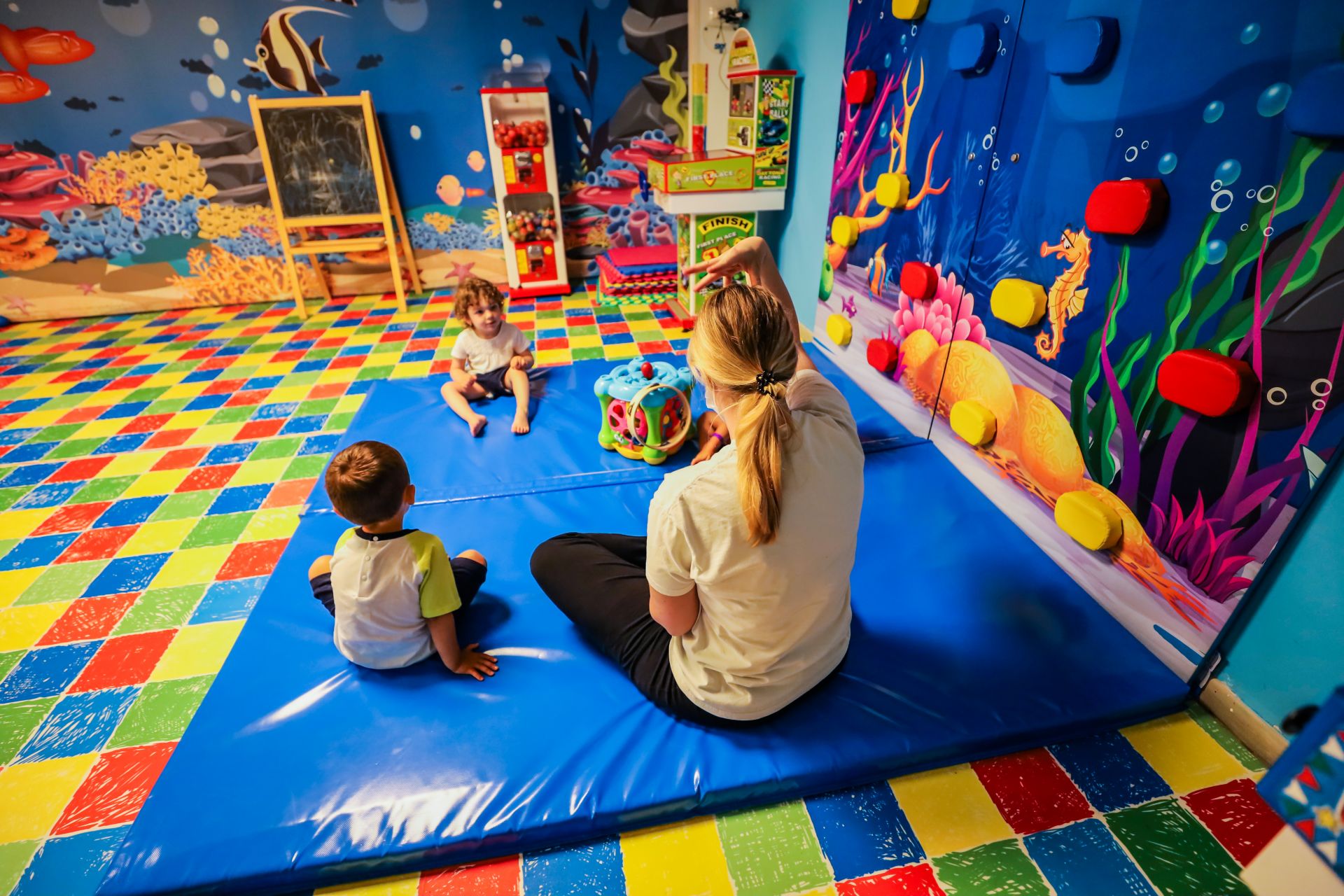 I know how difficult it is to trust strangers with looking after your kids.

That's why our baby club is run by professionals that are not only experts in education, but also people you can trust wholeheartedly… after all, they're the ones who look after my kids too!

And I'm sure you'll love them.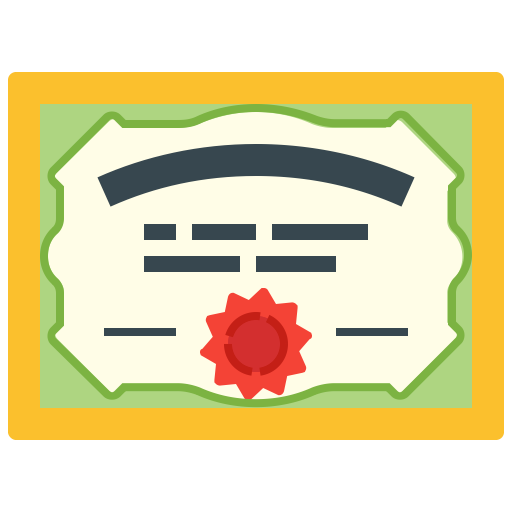 Our educators are graduates and have specific certificates and post-graduate refresher qualifications.
The children are in excellent hands, you can relax in the pool or on the beach.
Baby club activities
Our baby club is not just a baby-sitting facility!

The children will do a load of activities, many of which they probably also do during winter in their own nursery schools.

Here are just some of the great activities that'll keep them busy:

🤸 PSYCHOMOTILITY
This is a discipline that helps children to develop their physical flexibility, emotions and cognitive aspects through movement and play.

🎵 MUSIC
Everyone loves music and learning sounds is very important for young children; it's a great educational and training resource.
We'll monitor them as they listen to music suited to their age range… you'll see, they'll be enchanted!

💃🏻 DANCE
We mentioned music... we can't not mention dance!
Children will learn group dances and although we won't turn them into experts, they'll certainly have a great time.
What's more, in the early years of life, dance is key to psychomotor development, as well as helping to develop coordination and promote self-confidence.

🎨 ART THERAPY
A world of colours... (obviously non-toxic and washable 😄)
Children can give free reign to their creativity with colours, poster paints and pastels.
This favours emotional harmony thanks to the spontaneous and artistic expression of creativity.

🎉 AND... THEY'LL HAVE GREAT FUN!
Because it's a holiday for them too and they deserve to have fun and enjoy their time at the seaside.
And the most important thing is they'll have fun with lots of other children of the same age, who'll become their special "seaside friends".
OH... AND THEN, THERE'S GINETTO!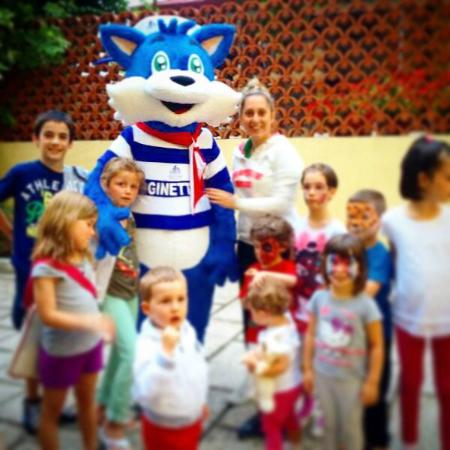 Ginetto is our mascot, who roams around Valentini Village making everyone smile.
He keeps children company and is always happy to have his photo taken with our young guests.

WHERE AND WHEN?
• Just 5 minutes walk, at the Hotel Gambrinus.
• From Monday to Friday from 16 to 19.
(available from 1/06 to 17/9)

AND WHAT ABOUT YOU?
You can just lie back on a comfy sun lounger by the pool. Free to relax.
A whole afternoon to yourselves.
Because a holiday should be a holiday for everyone. Even for mums and dads.
Lavinia Lombardini
lavinia@valentinivillage.it
Cell. +39 338 175 8050
+39 338 175 8050
You've finally found a hotel where you can enjoy a fantastic holiday with your little ones!

PS. We've also got a little surprise waiting for your kids when you get to the hotel!